Exterior Painting of Historical Estate in Lincoln, MA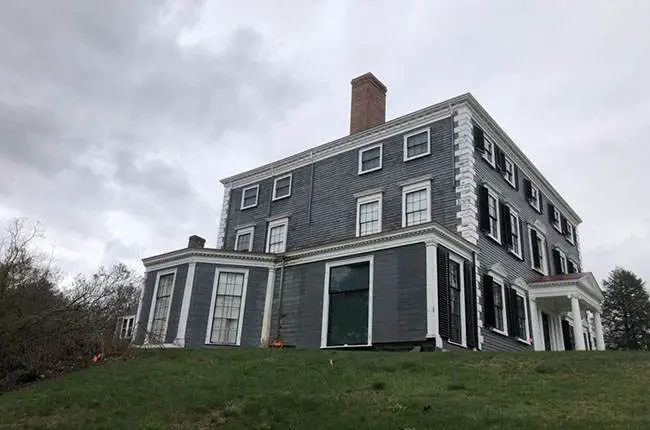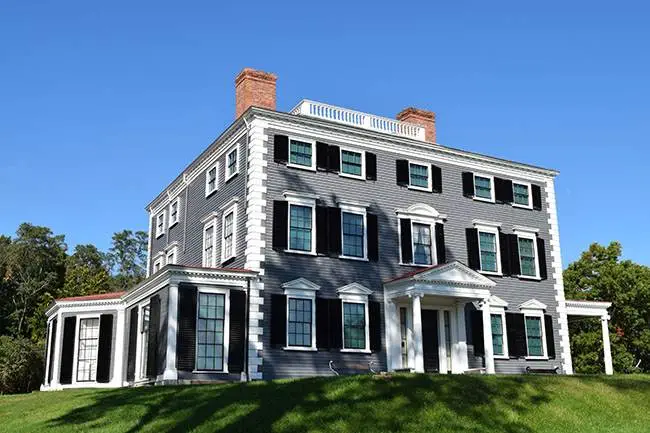 Final Project Details:
Project Details: Exterior Painting
Paint Color:  Benjamin Moore, Charcoal Slate
Town: Lincoln, MA
Before Tom Curren Arrived:
This was a very unique exterior job for Tom Curren Companies as it was our first time painting on such a famous property. The Codman Estate is a famous Historic property located in Lincoln, MA that is open to the public as a museum, garden tours, private events and even summer camps for young children. When they reached out to us for an exterior paint job we were thrilled to be of service to such a rich-filled historic property like this one. This also means that with a  label such as "historic property" means we had to be even more meticulous and careful as ever. 
Our Process:
We began this job with all the carpenter work that was required to repair the siding before any paint was involved, that way our crews were not trying to paint any damaged or aging wood. The house was hand washed on 3 sides, excluding the south facing side, with bleach and jomax followed by a cleaning of the exterior glass. What made this job a little more difficult, other than it's size, was the fact that the original paint had traces of lead, so our crews had to be EPA safe while they scraped off the orginal coats. Next they continued scraping, feather sanding, spot priming and then painting with two full coats on all sides. The crews had to dig out all the old caulk and redo the caulking on all vertical surfaces. All of the windows and doors had to be protected while this work continued. We also included the back deck and railings in the job so those were prepped and painted with two coats as well.
After Tom Curren Left:
Our crews left this magnificent estate that had towered over the gardens, looking brand new and sparkling. It looked like a picturesque movie set with the beautiful landscaping to top it all off.  TCC has continued to do work with the Historical Society, including other estates very similar to the Codman Estate. We hope to continue to build our relationship with many other properties of this magnitude.
Stephen M.
Very organized. Work was of high quality. Team asked for input to make sure we were pleased with work.
Lincoln, Massachusetts
Betsey Y.
A great wallpaper removal and paint job! The painters were professional, efficient and polite. Thank you!!
Lincoln, Massachusetts