Wood Gutter Installation in Massachusetts
Wood gutters provide a classic look with modern function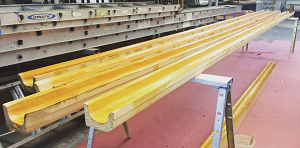 Wood gutters offer a unique appearance and are a great fit for many older homes.
For homeowners who are looking for a more traditional look from their gutters, wood makes for a great option. While it may sound counter-intuative to install wooden gutters on a home, they actually provide all the benefits and function of aluminum gutters.
If you're interested in wood gutters for your home, call the gutter experts at Tom Curren Companies today. We can help you evaluate all the options for your home and provide you with a free installation estimate. We offer all our gutter services in Weston, Newton, Lexington and throughout the nearby areas.
How to ensure wood gutters last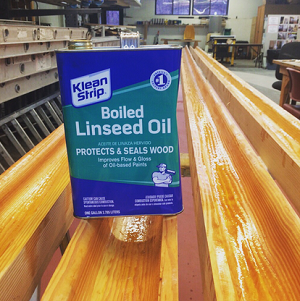 We treat our wood gutters to ensure long lasting durability for your home.
The number one complaint we hear about wooden gutters is this: they rot. However, the truth is that when properly maintained, wood gutters never rot. All they require to last is the absence of standing water.
The absence of standing water. Keep that in mind. Just about every good habit you'll want to acquire to keep your wooden gutters from falling into disrepair stems from that observation. And, really, keeping them in good working order can be as easy as a, b, c:
Twice a year, clean out the leaves and muck, washing out any roof granules or dirt that may have collected sludge-like at the bottom of the gutter.
After cleaning, brush boiled linseed over the entire interior face of the gutter. While not recommended, other substances can serve the same purpose.
Following those ABCs will not only help ensure that your wooden gutters last, but that your home will be better protected from the more costly repairs that can result from interior water damage.
Rely on the experts for wood gutter repair
Unfortunately, if routine maintenance hasn't been performed on wooden gutters, you may find yourself in need of real repairs. This is the time to either break out your exceptional DIY skills or to call in an expert -- and we mean an expert. Most local handymen won't be equipped for the repair of wooden gutters, which calls on carpentry skills not dissimilar to those used in boat building.
If you have any questions about properly maintaining or repairing your wooden gutters, don't hesitate to call: we're always happy to help. The gutter experts at Tom Curren Companies have years of experience servicing wood gutters, and we will ensure yours remain in ideal condition.
Get a free estimate on wood gutter installation
If you're interested in installing wood gutters on your home, call us today at 1-844-385-8449 or contact us online to get started! Our gutter experts will evaluate your home and provide you with the right system for your needs. We offer free estimates on all our gutter services in Lexington, Weston, Newton, Auburndale, Waltham, Concord, Newton Center, Natick, Arlington, Watertown and throughout the surrounding areas.
Looking for a price? Get a no cost, no obligation free estimate.