About Tom Curren Companies in Auburndale, Mass.
Affiliations & Accreditations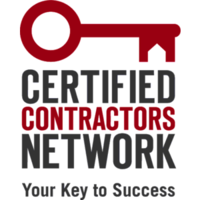 Tom Curren Companies has been helping homeowners in the Boston area make their homes more beautiful and comfortable for more than 30 years. In fact, throughout our history we've served more than 7,000 of your Massachusetts neighbors, completing their home improvement projects on time and on budget. We've earned our reputation as creative and trustworthy local painters and remodelers.
The foundation of our business is to always focus on your satisfaction. Our success is based on an honest commitment to providing responsive service, using quality products and materials that are applied and installed by skilled professionals. We take great pride in helping homeowners build more personal bonds with their homes through customization to their particular tastes, preferences, and styles.
About the Owner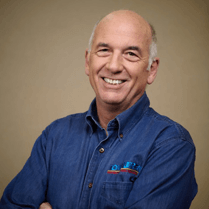 Tom Curren
I was born and grew up in Rhode Island and like many of my friends, migrated to Boston during my college years. In 1988 I moved from Watertown to Lincoln, MA, and have lived there ever since. I could not be more pleased to be a part of such wonderful community!

Over the past thirty years we've done over 700 jobs in Lincoln alone, and I'm proud of the fact that so many neighbors have trusted me to look after their homes. I saw them when I coached their kids in soccer and little league baseball, and in the grocery store and at church. It's always been very important to me to "do the right thing" in my work. Contracting is a local business. I like that.

I never set out to have a large company - I just enjoyed doing the kind of work we do and it's very satisfying to see results every day. I learned, however, that to retain the best people it's important to grow together as a company. I take pride in the fact that we have such a solid reputation in the industry and that we provide a livelihood for so many people and their families.
I enjoy being active in the community; I have been involved with the Harvard Aids Institute, and have been actively involved with the New England Aquarium. Recently I completed the Harvard Business School OPM Executive Education Program and have been spending lots of time outdoors; sailing and fishing around Boston and the Cape.
Recent Testimonials
"They did a great job when I look around the house the details were taken care of the way we expected."

Tom B. of Wayland, MA

"They're here on time, when they say they are, complete the job on time with quality and care. They're always..."

David of Wayland, MA
Our History
When Tom Curren Companies started back in 1986, it had only a few ladders to its name; our owner and his wife ran the business by themselves from their home. But things have changed over the past 30 years! We now operate out of a 6,000 sq. ft. facility in Newton, MA with a full office staff and multiple projects occurring at the same time. And despite our rapid growth, we've remained committed to the high standards of customer service we've set for ourselves.
Our Promise
Our business is based on doing the right thing for you and your home. We'll take the time to inform you so that you know you're making the best decisions. We also commit to a set schedule to give you peace of mind and on-time completion of your painting or remodeling project.
Awards
Certified Contractors Network (CCN) Company of the year - 2016

EPA - Lead-Safe Certified Firm

Certified Contractors Network (CCN) Admin Professional of the Year 2017
See all Awards